https://www.wusa9.com/article/news/local/adams-morgan/deadly-triple-shooting-adams-morgan/65-f79eb8af-8c04-42e2-8085-18fa0fbb9edc
Police are looking for a blue Mercedes connected to a shooting in Adams Morgan that left two people dead and a third badly injured.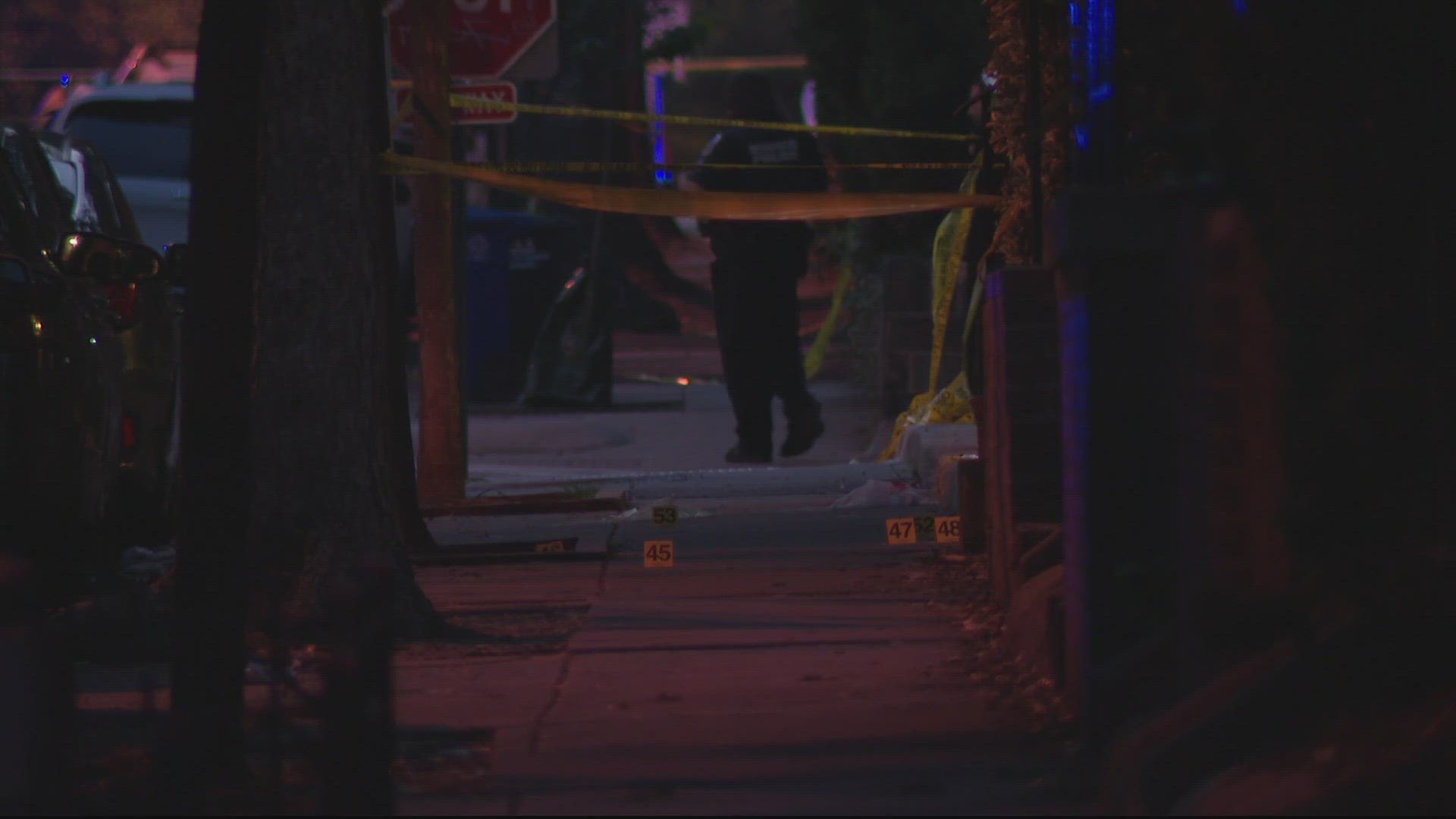 Author: Sarah Fredrickson (WUSA), Katie Kyros
Published: 9:40 AM EDT August 5, 2023
Updated: 9:40 AM EDT August 5, 2023
WASHINGTON — Two men are dead after a shooting in Adams Morgan, and a third man is fighting for his life at the hospital. Police are still searching for a suspect in the deadly shooting Saturday morning.
Officers arrived at the 2500 block of Ontario Road Northwest around 1 a.m. Neighbors said they heard gunshots and saw people start running away.
When police arrived they found three men on the scene with gunshot wounds, all suffering severe injuries. Two of the men were pronounced dead on the scene, and the third man was transported to a hospital for further treatment. There has no update on his condition since around 4 a.m. when it was said he had "life-threatening injuries."
In a video statement on Twitter, Pamela Smith, acting chief of D.C. Metropolitan Police Department, said police are looking for a black man wearing white shoes, driving a blue Mercedes with a tag of AC666. Police have not said how the person is related to the shooting. 
Smith called the triple shooting "another act of senseless violence."
MPD says they're still in the early stages of their investigation. They're asking for anyone with information or video footage from the area to call MPD at (202) 727-9099 or text them at 50411.