https://www.redandblack.com/culture/baptist-collegiate-ministries-to-present-the-hunchback-of-notre-dame/article_66ebfa98-3449-11eb-9222-5f8e02abe79b.html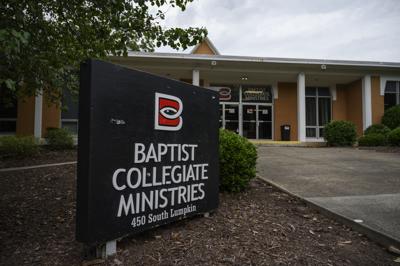 Dessert Theater, an outreach program of Baptist Collegiate Ministries, will present its annual musical with performances from March 5-7. Although a location is not set for the shows yet, practices started before Thanksgiving break and will last until the first weekend of March.
Senior director and political science and theater double major Doug Goodin has been a part of BCM since his freshman year, and this is his second year directing the show. After asking to do this show for the last three years, Goodin was allowed to put on this show so he could include as many people as possible.
Goodin said he couldn't pull this show off completely on his own and has a group of students to help him with choreography, music, directing and stage managing. Goodin said his choreographer Rachel Hoover even choreographed the whole show almost a whole year before they started auditions.
Unlike other productions of "The Hunchback of Notre Dame," Goodin incorporated BCM's Deaf ministry into this year's show.
"When I found a show with a Deaf character in the spotlight, I was able to marry our two ministries together," Goodin said.
Goodin decided to cast Luke Bundrum, a Deaf graduate of the University of Georgia, as the lead role of Quasimodo. He also cast freshman biology major Johnathan JP DeCubellis as the voice of Quasimodo.
DeCubellis said he started performing his freshman year of high school, but he never had a more challenging role than Quasimodo.
"I'm nervous for every show," DeCubellis said. "It's very vocally challenging, and he's a really intense character. On top of all that, too, I'm learning to work with a Deaf actor."
DeCubellis said he and Bundrum are both Quasimodo, but it takes both of them to tell the story. They both move in sync together until DeCubellis speaks and sings to the audience. While DeCubellis speaks, Bundrum signs the songs and dialogue out as well.
"I'm like a shadow of him. I'm the voice in his head," DeCubellis said. "There's like an invisible rubber band around us and we can stretch out and separate when we need to, but we always come back together because we're the same character."
DeCubellis said he has found difficulty in expressing his character while still trying to be in sync with Bundrum. He said he usually conducts intense character studies to try to develop and become the character.
"Usually, I'm given more freedom to pull my character out. I have to limit myself to what another person envisions as being the perfect version of the character, but the longer Luke [Bundrum] and I spend together, the more in sync we'll get. We're both still learning with each other," DeCubellis said.
DeCubellis and the rest of the cast believe this was the best show to do because it meant so much to them in such a hard time.
"The whole show is about isolation and communicating through different means. Because of the pandemic, everyone has had to find different ways to communicate and connect to the outside world again," DeCubellis said. "We're trying to find a sense of normalcy. Quasimodo is trying to find a way to feel normal and still be full of hope. I think everyone should be trying to do that."