https://www.wusa9.com/article/entertainment/movies/barbie-vs-oppenheimer-in-virginia/65-5c4abd90-07fa-440c-b8b6-7d986449ba4f
The people of Virginia have spoken. It's clear that movie theaters will be sold out for opening weekend, but which movie are people buzzing about more?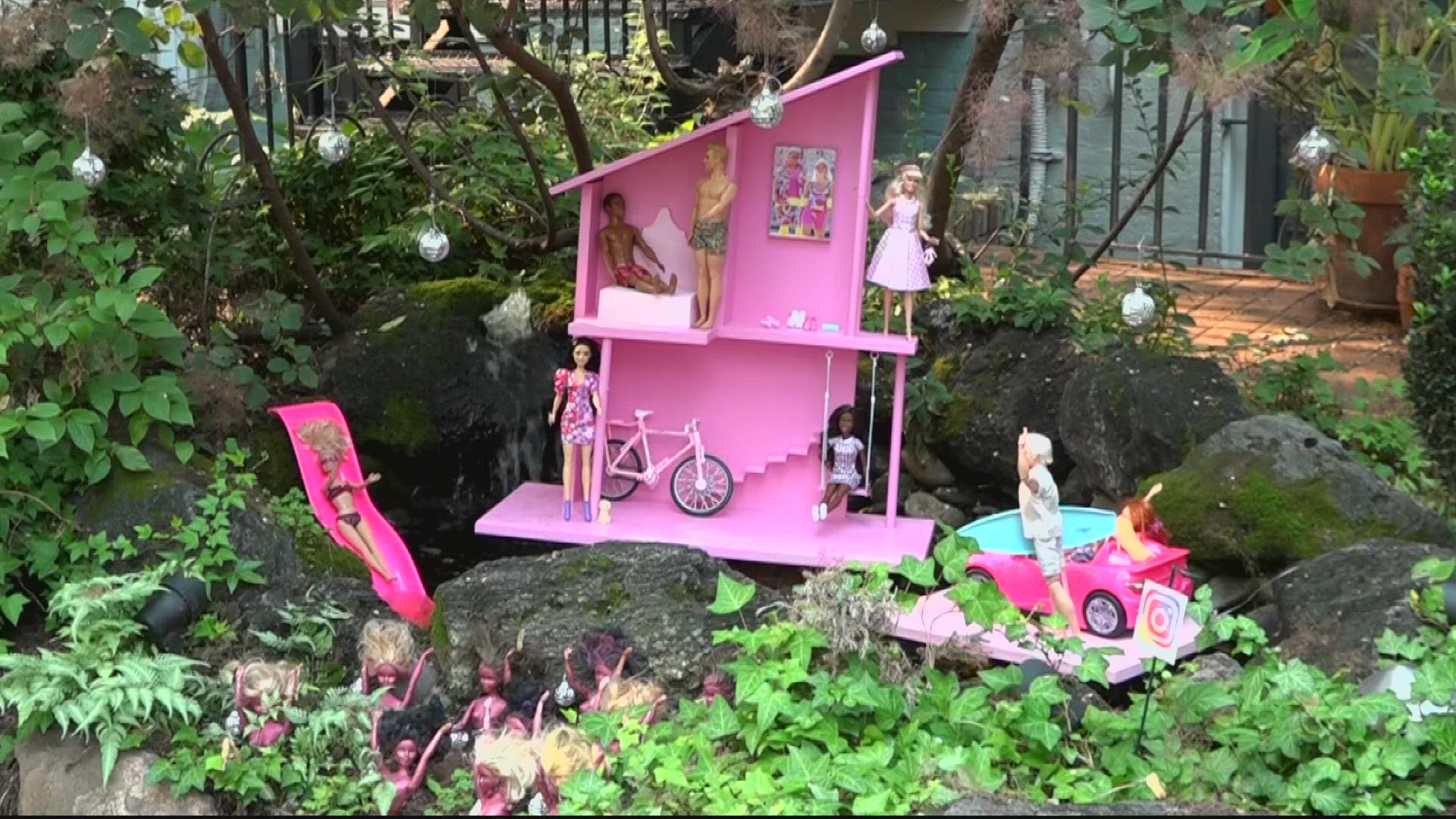 Author: Sarah Fredrickson (WUSA), Samantha Gilstrap
Published: 10:47 PM EDT July 20, 2023
Updated: 10:47 PM EDT July 20, 2023
VIRGINIA, USA — It's the biggest rivalry we've seen in decades. No, it's not King-Kong versus Godzilla. It's definitely not Jim Halpert versus Dwight Schrute. This weekend, it's Barbie versus Oppenheimer.
This may not seem like a fair fight, but on screen, it's the battle of the ages.
Greta Gerwig's "Barbie" is going up against Christopher Nolan's "Oppenheimer."
The two films have little, if anything, to do with one another. Except for the fact they both are coming to theaters Friday.
BetVirginia.com used Google Trends to calculate who was searching for the "Barbie movie" and "Oppenheimer movie" in each state across the U.S.
From this research, it was determined that Virginia residents are much more interested in the new "Barbie" movie. In fact, "Barbie" generated more than five times the search volume as "Oppenheimer."
Officials believe Nolan's movie may be less popular for a number of reasons including both Gerwig's directing career and the PR hype that has surrounded "Barbie" for a couple years.
Before 2017, Gerwig was an actress who mostly starred in independent films. Everything changed for her when she wrote and directed the coming of age drama "Ladybird" that same year.
Gerwig went on to become the fifth woman in Oscar history to be nominated for Best Director, and the film also scored nominations for Best Picture, Best Original Screenplay, Best Actress and Best Supporting Actress.
She followed this up with 2019's new take on "Little Women," which garnered another six Oscar nominations, including Best Picture.
Though Nolan shouldn't feel too bad, "Oppenheimer" is currently around 93% on Rotten Tomatoes compared to 89% for "Barbie."