https://www.visitathensga.com/blog/post/fall-art-in-athens/
There's never a bad time to immerse yourself in the art and talents of Athens, a place many creative people call home. Lucky for us some of Athens' own creatives and other visiting artists' work is on display this fall!
MARGO NEWMARK ROSENBAUM
JULY 2 – OCTOBER 7, 2022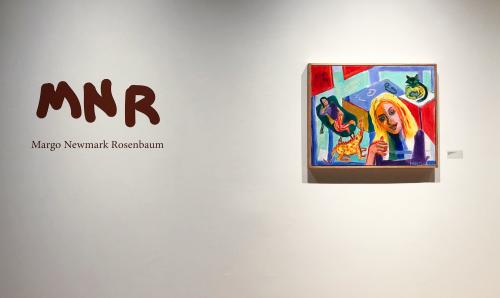 Photo Courtesy of Lyndon House Arts Center 
This is a collection of Margo Newmark Rosenabum's painted works. She is a respected musician and photographer who earned her master's degree in painting and drawing from the University of Iowa. She moved to Athens in 1976 with her husband and has worked on many projects since. Her most notable work has been photographing folk musicians with her husband.
CERAMICS BY MARK JOHNSON AND ZUCKA VACLAVIK
JULY 2 – OCTOBER 7, 2022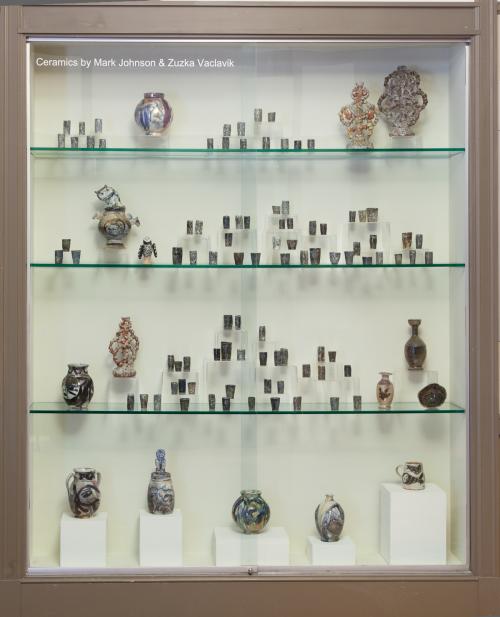 Photo Courtesy of Lyndon House Arts Center 
Unlike most modern ceramists, Mark Johnson and Zucka Vaclavik use a difficult wood fire process to make the ceramics on display. Mark Johnson is currently living off-grid in Athens and Zucka Vaclavik is a dual citizen of the United States and Slovakia.
COLLECTIONS FROM OUR COMMUNITY:
CARRIES SLAYTON'S TAROT CARDS AND CRYSTAL SKULLS
SEPTEMBER 7 – NOVEMBER 12, 2022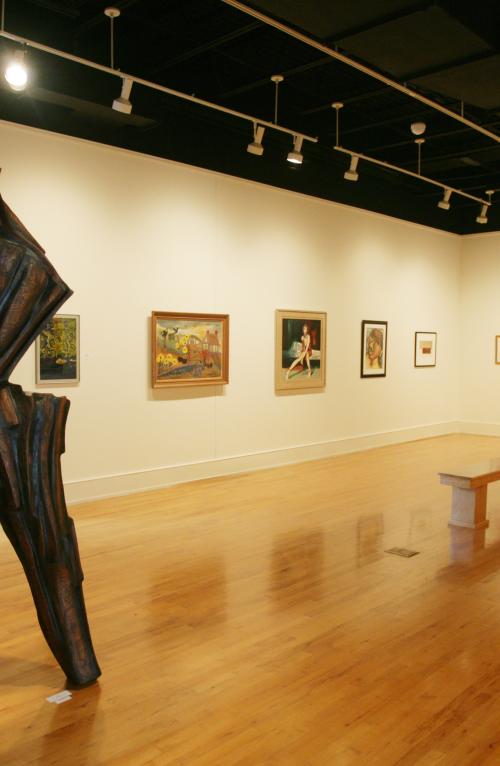 Photo Courtesy of Lyndon House Arts Center 
Carrie Slayton began seriously collecting tarot cards during the pandemic lockdown and a selection of her collection is now being displayed along with some of her crystal skulls.
THE TIES THAT BIND:
THE PARADOX OF CULTURAL SURVIVAL AND CLIMATE EVENTS, WORKS BY ANINA MAJOR AND TAMIKA GALANIS
SEPTEMBER 17 – NOVEMBER 30, 2022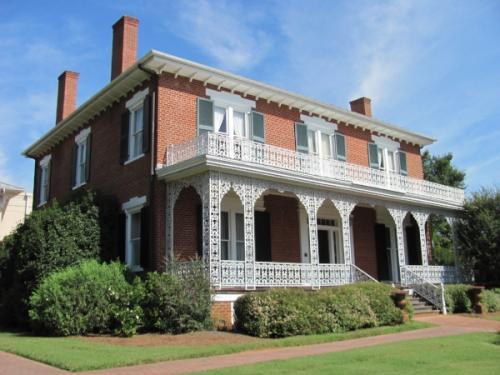 Photo Courtesy of Lyndon House Arts Center 
This is an exhibit of sculptures and photography originating on St. Helena Island, SC during an artist residency about exploring cultural identity and sustainability through environmental relationships. Anina Major and Tamika Galanis both explore conceptions of place and are inspired by life in the Sea Islands of South Carolina and the Bahama Islands.
RE-: ARTWORKS BY STUDENTS OF THE CLARKE COUNTY SCHOOL DISTRICT
OCTOBER 11, 2022 – JANUARY 14, 2023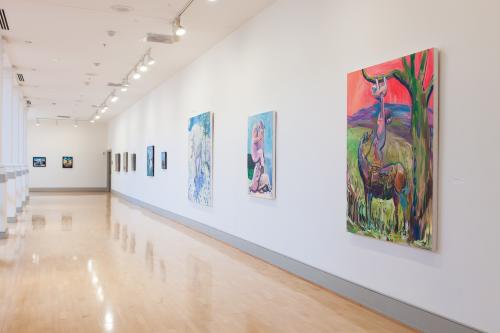 Photo Courtesy of Lyndon House Arts Center 
This partnership with Clarke County School district features different mediums of art from Kindergarten students to 12th graders and large collaborative works from classes all inspired by the prefix "RE-". There will be an opening reception Tuesday, October 18 from 5:30 – 7:00 p.m featuring music from young musicians. Don't forget to look up at the street light banners around downtown to catch some of the students' artworks displayed.
INFINITY ON THE HORIZON
SEPTEMBER 3 – DECEMBER 31, 2022

"Gibbons Lake Wy 4, 2013" By Matthew Brandt Photo Courtesy Of Georgia Museum Of Art
This exhibition is a collection of pieces from the Museum's permanent collection featuring prominent and lesser-known artists. This theme explores abstract landscapes in a number of ways. There will be multiple events around this exhibit including a studio workshop, a curator talk, an artist talk, and more throughout the month of September.
RECKONINGS AND RECONSTRUCTIONS: SOUTHERN PHOTOGRAPHY FROM THE DO GOOD FUND
OCTOBER 8 – JANUARY 8, 2023

"Southern Heritage Classic Parade" by Andrea MoralesPhoto Courtesy of Georgia Museum of Art
This exhibition will feature 125 photographs from 73 different artists exploring the American south and southern photography through six different themes:l and, labor, law and protest, food, ritual, and kinship. The photographs explore the south from the 1950s to the present and the exhibition will also be accompanied by the Do Good Fund's first comprehensive catalog of its photographic holdings.
YEVGENIYA BARAS & PETE SCHULTE AT THE MARGIE E. WEST GALLERY
AUGUST 17 – NOVEMBER 10, 2022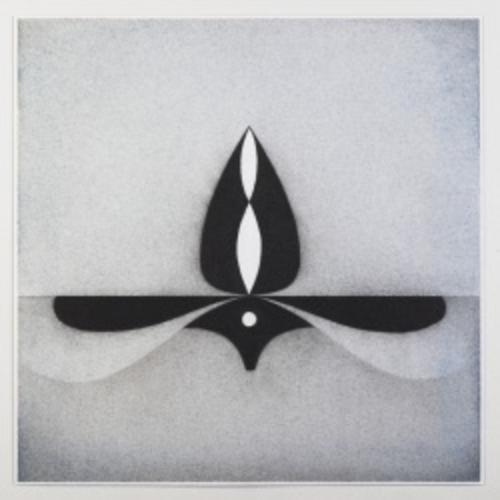 Photo Courtesy of Lamar Dodd School of Art
This exhibition brings together two artists to create a dialogue on abstraction, lines, and colors in contemporary art and drawings. Both artists have very different styles, but their work has been shown together to show the complementary work between them.
ABSURD CONSTRUCTION AT THE LUPIN FOUNDATION GALLERY
BEGINNING IN SEPTEMBER
Photo Courtesy of Lamar Dodd School of Art 
Two different artists work together on this project to explore the bizarre ways construction could be used in the future using materials others have never imagined.
STANDING BY THE FALL AT THE SUITE GALLERY
SEPTEMBER 16 – OCTOBER 14, 2022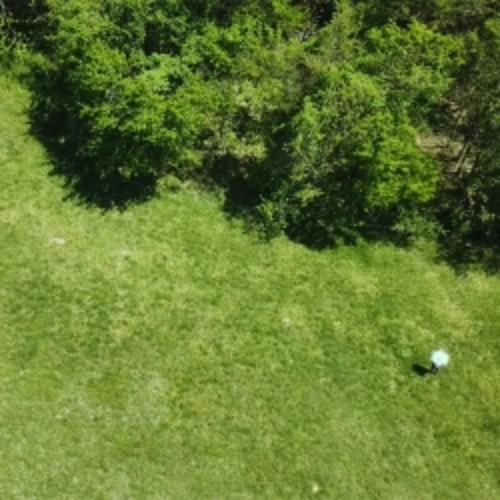 Photo Courtesy of Lamar Dodd School of Art 
Meredith Emery, an MFA candidate at the school explored technological innovations in construction and architecture to help climate change. Her sculptures explore different materials and techniques and how ecological systems work together.
INTANGIBLE MEMORIES AT THE BRIDGE GALLERY
SEPTEMBER 16 – OCTOBER 14, 2022
Photo Courtesy of Lamar Dodd School of Art 
Huey Lee uses clay to explore his emotional expression as a visual depiction. Lee has continued this ongoing process as he has had a previous exhibit on this similar theme.
MORE AROUND ATHENS
THE EXTENDED MIND, 2022 FALL ART SHOW
SEPTEMBER 15 – SEPTEMBER 17, 2022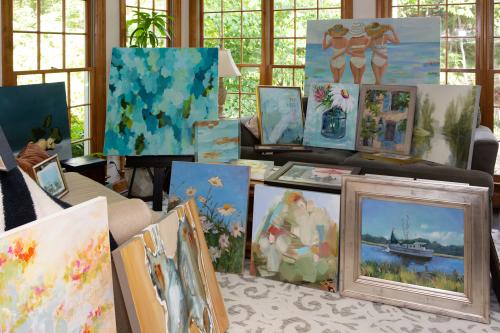 Photo Courtesy of Dee Aurandt, founder of Pretentious Collector  
The Pretentious Collector is hosting an art show at the private home of Clara Blalock. This will feature 25 in-person and 10 online artists from 8 different states. The Pretentious Collector tries to connect artists and collectors as art lovers to form personal relations.
NEW ARTISTS MONTHLY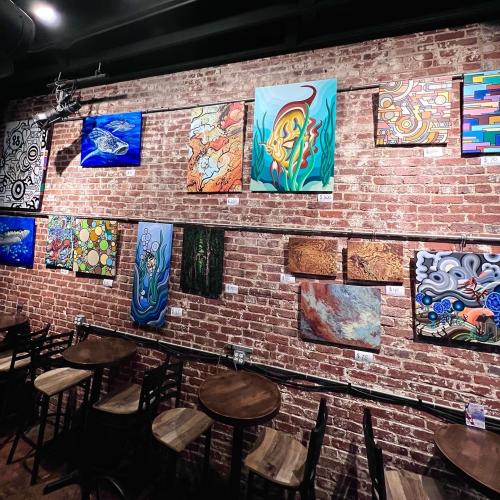 Photo Courtesy of Hendershot's 
This coffee and bar restaurant features local Athens artists every month. Here is the full fall list below.
September (current artist): Matt Ward/Station Thirteen Studios
October: Broderick Flanigan – featuring artist talk and community event with live music and food on October 15.
November: Jack Blauvelt
December: Julia Sasha
HEIRLOOM CAFE
STARTING IN SEPTEMBER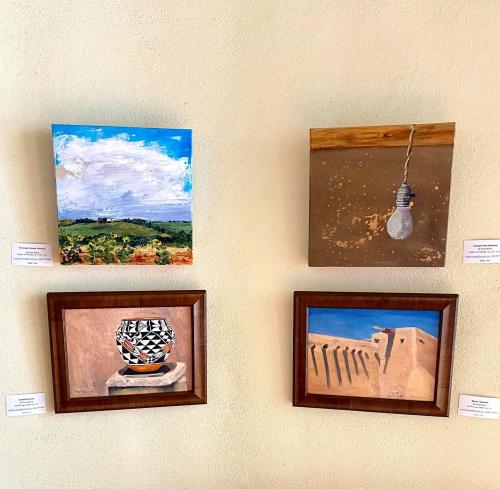 Photo Courtesy of Heirloom Cafe 
This cafe features Susie Burch's "A Little of This and a Little of That." Burch has a studio nearby the cafe and Heirloom will have a reception for her on September 20.
To keep up with all the art happenings in Athens, visit our Arts and Culture page. To find out more about places mentioned in this blog visit our Listings page.