https://www.wusa9.com/article/news/lottery/va-lottery-mega-millions-results-winning-tickets-sold-locations/65-4f693a15-500d-4adb-a731-ac819aff4014
There was still no winner in the latest Mega Millions drawing, so the new jackpot grows to an estimated $1.55 billion.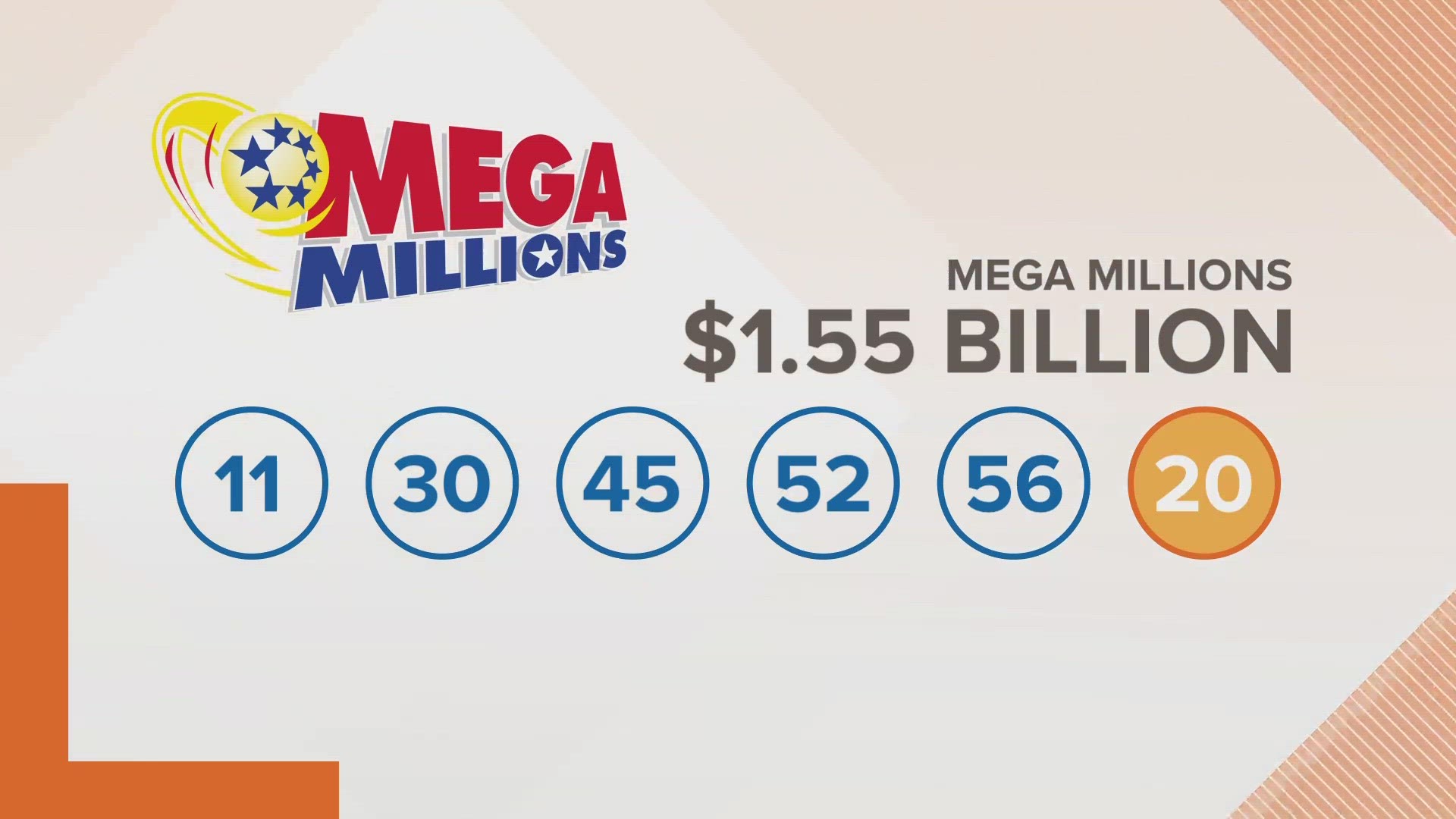 Author: Sarah Fredrickson (WUSA)
Published: 1:20 PM EDT August 5, 2023
Updated: 1:20 PM EDT August 5, 2023
VIRGINIA, USA — Several lottery ticket holders in Virginia got lucky in the Mega Millions drawing on Friday. Three tickets sold in Virginia won a combined $40,000.
Two tickets each won $10,000 and one other lucky ticket won $20,000.
However, no ticket sold in Virginia — or anywhere — matched all six numbers to claim the jackpot prize of an estimated $1.55 billion.
The winning numbers in the Aug. 4 drawing were 11-30-45-52-56, and the Mega Ball number was 20.
Virginia Lottery says a total of 146,016 people in Virginia won prizes in the last drawing including the three tickets that won big.
The two tickets that won $10,000 were sold at John's Super Market in Sandston, Virginia and a 7-Eleven in Alexandria, Virginia. The $20,000 ticket was also sold at a 7-Eleven, but this one was in Norfolk, Virginia. The ticket winners have not been announced yet.
Virginia Lottery says the odds of winning the Mega Millions jackpot are one in 302,575,350. The odds of winning any prize one in 24. A recent study by Online Betting Guide USA found that Virginia residents who play the lotto are some of the unluckiest people in the country.
All Virginia Lottery profits go to K-12 education in the state. In Fiscal Year 2022, the lottery raised more than $779 million for K-12 education, making up approximately 10% of the Commonwealth's total K-12 school budget.
The next Mega Millions drawing will be Tuesday at 11 p.m. Drawings are held every Tuesday and Friday night. Tickets can be bought until 10:45p.m. on the night of the drawing.