https://www.wusa9.com/article/news/crime/property-damage-dc-explosive-devices-moltov-cocktails/65-fe214505-b9e7-406c-8348-5e659468277b
DC Police are looking for a suspect in a string of property damage incidents in Northeast, DC, hitting a bank, retail store and grocery store.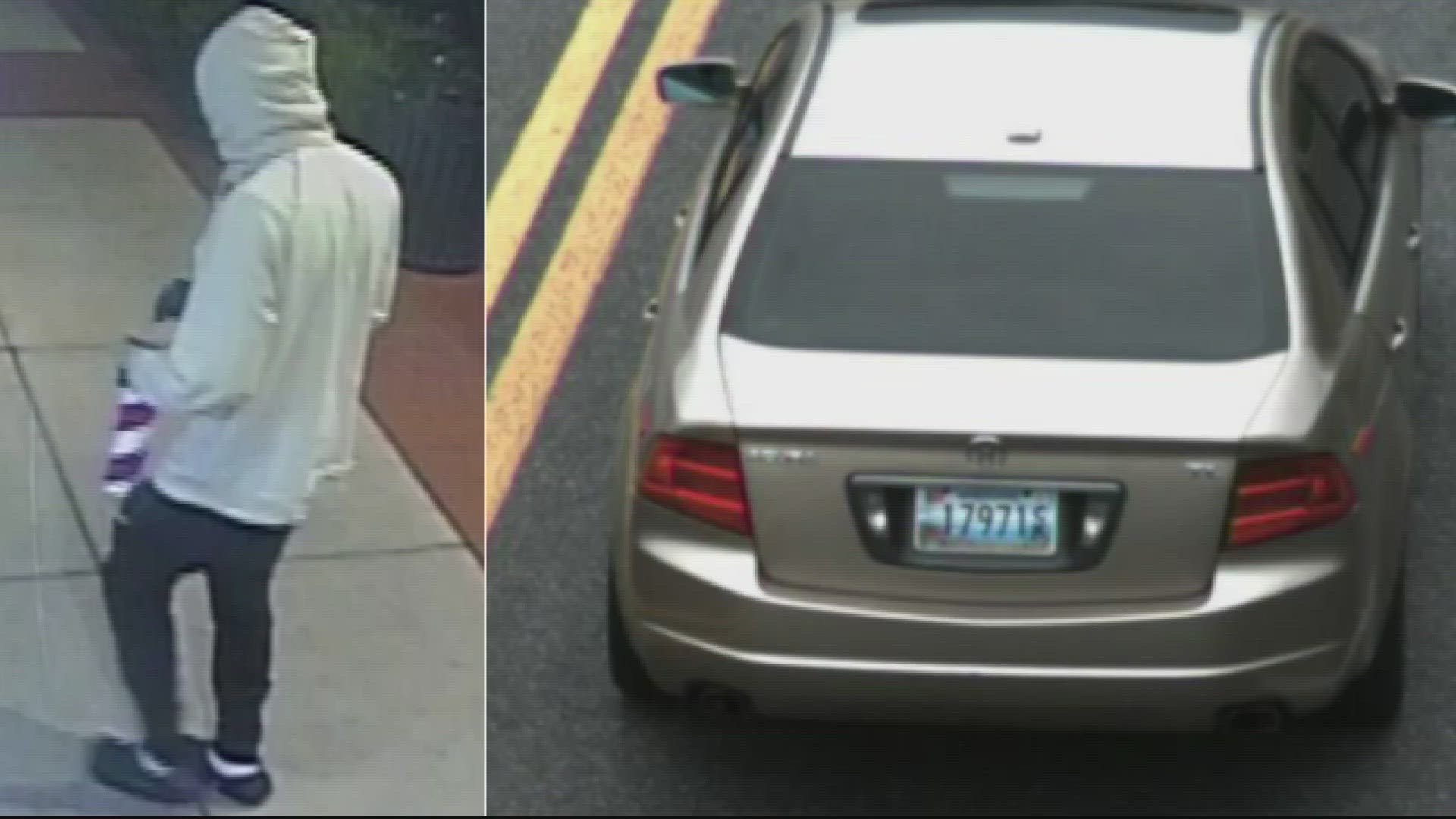 Author: Sarah Fredrickson
Published: 2:56 PM EDT July 2, 2023
Updated: 2:07 PM EDT July 3, 2023
WASHINGTON — Police are searching for the person responsible for multiple attacks at D.C. businesses Sunday morning, involving explosive devices and a Molotov cocktail-style object. A bank, retail store and grocery store in Northeast were all targeted within 15 minutes.
Officials say one of the suspects and the suspects' car were captured by surveillance cameras. The car is described to be a gold/champagne color Acura TL with a Maryland license plate: 17971CK.
According to a statement from the Metropolitan Police Department's Criminal Investigations Division and the Bureau of Alcohol, Tobacco, Firearms and Explosives Washington Field Division, no injuries were reported, but there was damage to each of the three stores involved.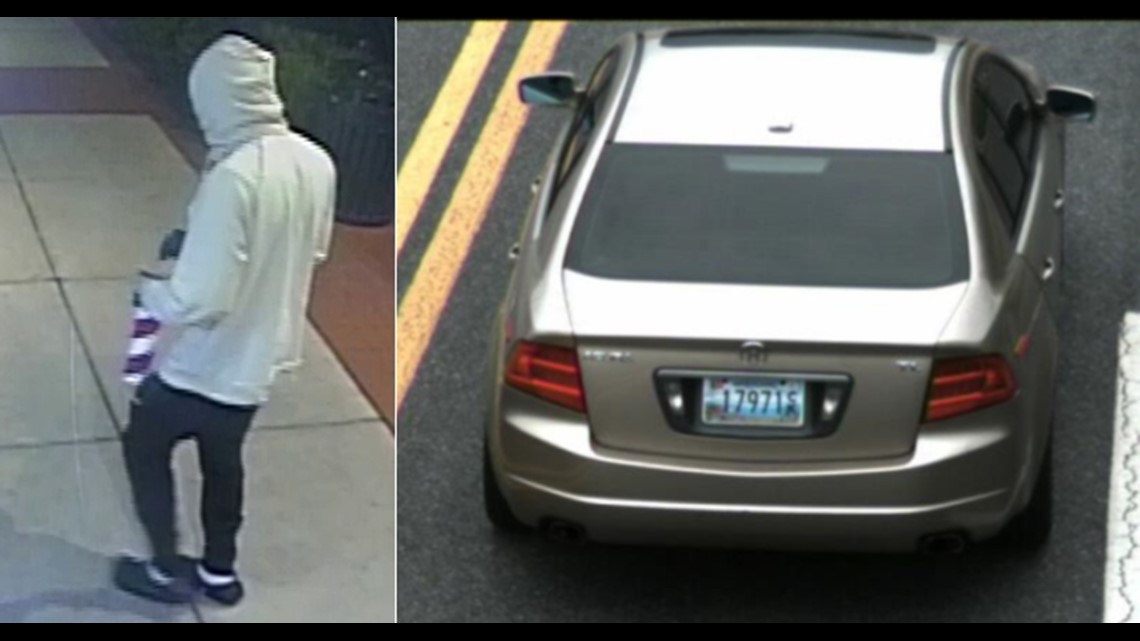 Credit: Metropolitan Police Department
The first incident began around 4:30 a.m. Police say the suspect detonated an explosive device on the sidewalk outside of the ATM at a Truist bank in the 2300 block of Washington Place. They drove away from the bank.
Six minutes later, another explosive device was set off on the sidewalk in front of a Nike Store in the 700 block on H Street. Again, the suspect drove away.
Lastly, at 4:45 a.m. a Molotov cocktail-style object was thrown at a Safeway store in the 300 block of 40th Street. The person responsible once again drove away. 

The explosive devices shattered windows, but all three businesses were closed during the explosions, and no one was injured. Police do not believe the suspect was targeting people, but rather the businesses themselves. 
Police have not released any further information on a suspect lookout or possible motive in the crime.
The Metropolitan Police Department and the Bureau of Alcohol, Tobacco, Firearms, and Explosives are offering a reward up to $20,000 to anyone who provides information that leads to an arrest and conviction. Anyone who has information can send videos or photos to the Department's TEXT TIP LINE at 50411 or call MPD at (202) 727-099.