https://www.wusa9.com/article/news/local/maryland/hacked-construction-sign-racist-message-montgomery-county-search-for-suspect/65-ffef6bc5-40e9-419f-9e2f-9684e1772246
Montgomery County Police received multiple calls Saturday morning about a construction sign displaying a racist message.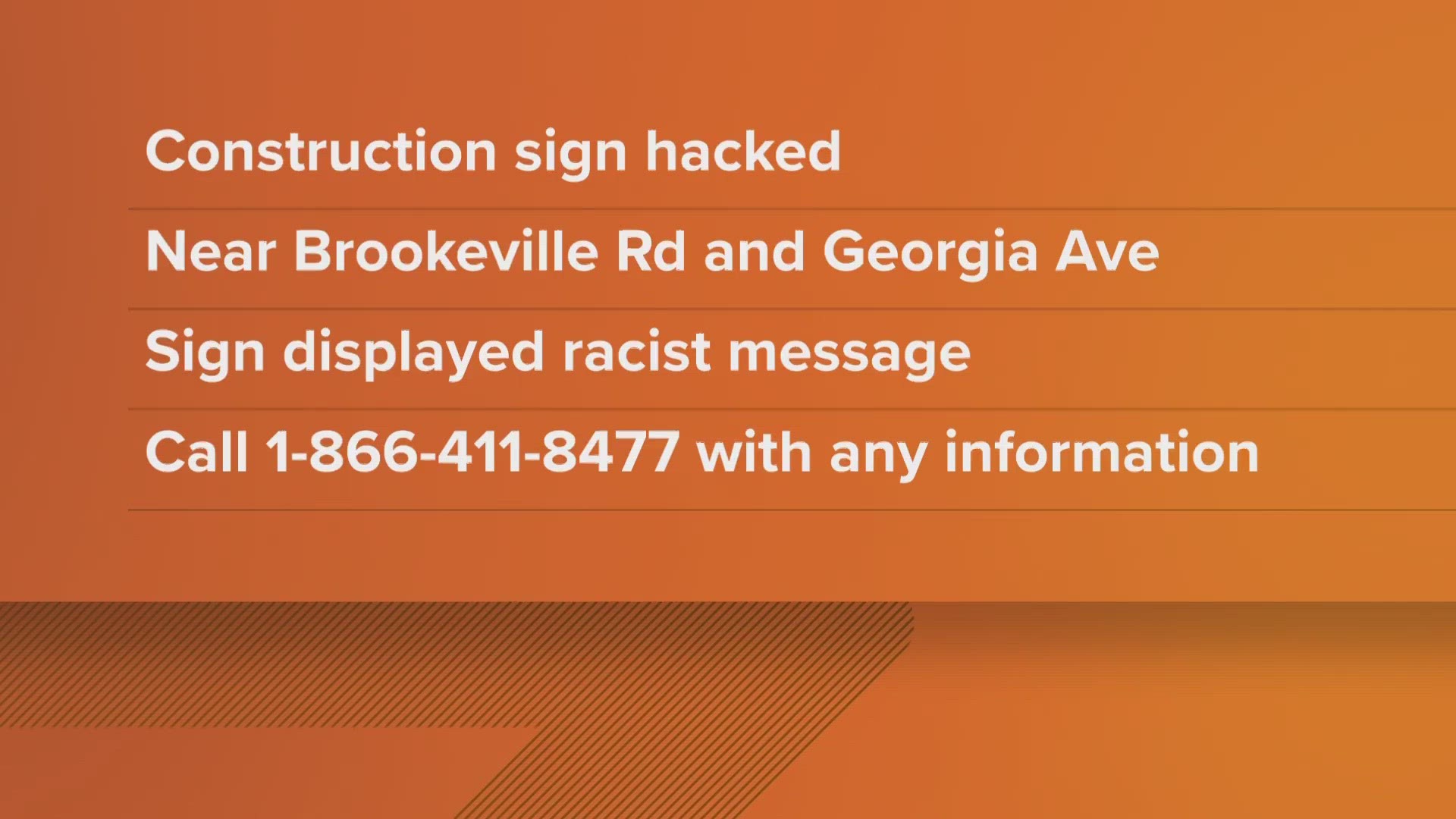 Author: Sarah Fredrickson (WUSA)
Published: 2:35 PM EDT July 9, 2023
Updated: 2:35 PM EDT July 9, 2023
BROOKEVILLE, Md. — Montgomery County Police are searching for the person responsible for a hateful message that was displayed on a construction sign Saturday.
According to a release from the Montgomery County Department of Police, the sign on the corner of Brookeville Road and Georgia Avenue was hacked early in the morning. The sign is intended for construction safety messages for the area, but was instead displaying racist messaging.
Officers were able to erase the message and removed the sign from the area.
The incident is being investigated as a hate/bias incident.
MCPD is encouraging anyone with information regarding this incident or any suspicious activity in the area to call Crime Solvers of Montgomery County toll-free at 1-866-411-TIPS (8477). A reward of up to $10,000 is being offered for information that leads to an arrest. Callers can remain anonymous.