https://www.wusa9.com/article/news/verify/verify-upcoming-northern-lights-will-be-hard-to-see-near-washington-dc/65-4f234218-1089-462c-b446-1eacdf62aa72
This week's forecast calls for a rare aurora sighting in Maryland and more than a dozen other states, but around the DMV, the odds of seeing it are small.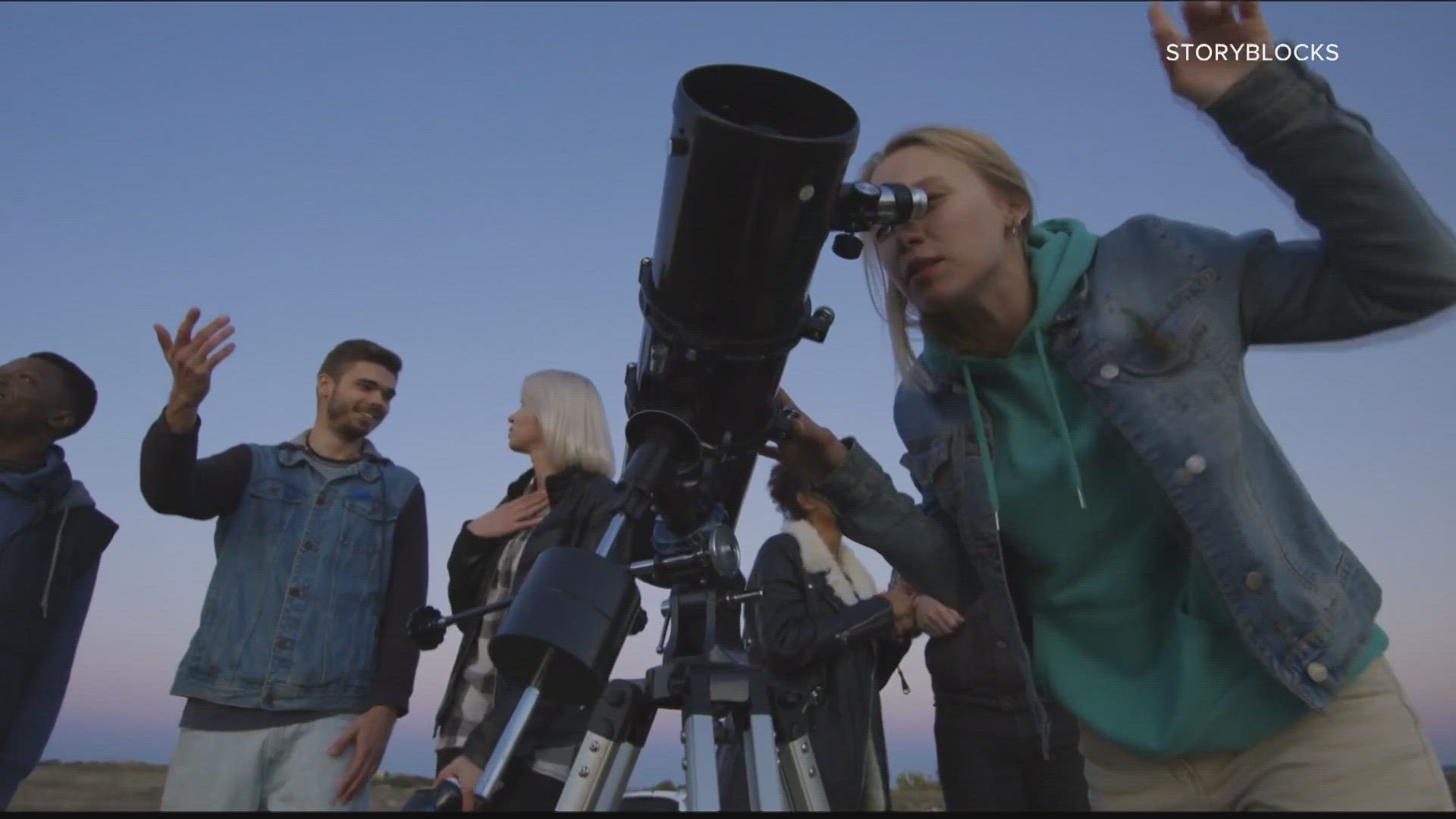 Author: David Lippman, Sarah Fredrickson (WUSA)
Published: 11:20 PM EDT July 10, 2023
Updated: 11:20 PM EDT July 10, 2023
WASHINGTON — Skywatchers are lighting up over the chance to see a rare phenomenon this week: the northern lights.
A forecast online claims that it'll be seen from more than a dozen states.
It is a bucket list item for a lot of people, but will those in Maryland be able to cross it off?
THE QUESTION
Will it be easy for people near Washington D.C. to see the northern lights this week?
THE SOURCES
Space Weather Prediction Center
University of Alaska Fairbanks Geophysical Institute
Carrie Fitzgerald, Montgomery College
Dr. Jason Speights, Frostburg State University
THE ANSWER
No, it will not be easy for people near Washington D.C. or Baltimore to see the northern lights, but it might be possible from the countryside.
WHAT WE FOUND
The Geophysical Institute at University of Alaska Fairbanks forecasts the auroral activity in North America. It predicts a high level of auroral activity on Thursday, stretching all the way south into Maryland.
The Space Weather Prediction Center, which is part of the National Oceanic and Atmospheric Administration says, because the aurora is colored light, you need darkness to see it. Usually, the best time to view an aurora is between 10 p.m. and 2 a.m. local time.
Carrie Fitzgerald, a professor of astronomy at Montgomery College, says timing may not matter if you want to watch it from most of the eastern half of Maryland.
"Being part of the area close to Washington D.C. and Baltimore there's just far too much light pollution," she explained.
"It's on my bucket list of things to go and do," Dr. Jason Speights said, "so I'm actually kind of excited about this."
Speights will have a better chance to see the aurora because he teaches at Frostburg State University in the Maryland Panhandle, far from the bright lights of the big city. He said, however, that the mountainous terrain in the western part of the state may inhibit his ability to see the aurora.
"If you're able to see it, it's gonna look like a thin strip of light, like a barely visible glow right on the horizon," he said. "It's not gonna be the big show that you're used to seeing when you watch documentaries or something about the northern lights."
WUSA9 Chief Meteorologist Topper Shutt said we may have clouds in the sky Thursday night, which would also limit the visibility of the aurora.
Fitzgerald and Speights both said the best way to see an aurora is with the naked eye, not with a telescope or any other piece of equipment.
They also both fear that sensationalist headlines and social media may combine to create an unrealistic hype.
Often, Fitzgerald said, "People end up being disappointed because they're expecting some incredible celestial phenomena when it's just slightly above average."
"We're in the business of encouraging people to be interested in science so we don't want to disappoint," Speights added. "So, often, we under predict just to be a little pessimistic and then as a bonus if you see it, that's great."
Frostburg State and Montgomery College both have observatories that offer the public opportunities to gaze into the cosmos and learn more about the skies above.